4mm SBS/APP Waterproofing Membrane Sand Finish
DESCRIPTION
SBS/APP modified bitumen waterproof membrane is made of bitumen modified with Styrene-Butadiene- Styrene (SBS) or Atactic-polypropylene as dipping and painting. Its upper surface covers PE membrane and color sand or schist, and lower surface is made of PE membrane or sand. Product types include normal SBS/APP, root resistance series, and mineral series.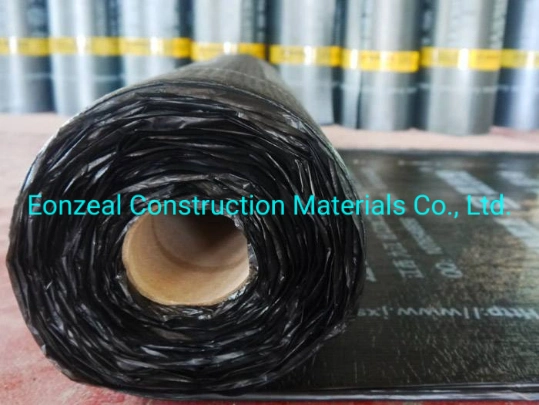 Main Application
It is widely used for the waterproof and damp proofing of the roof, basement,toilets,industrial and civil roofs,bridges,parking areas,tunnels,reservoirs,etc.
FEATURES
1. It has good waterproofing and aging-resistance function.
2. Not flowing in high temperature and no crack in low temperature.
3. Has long service life,etc.SBS modified bitumen waterproof membrane is specially suitable to the cold area while the APP modified bitumen waterproof membrane is suitable to the high temperature area and strong sun-shining area.
4. All seasons can be constructed.
Size
Thickness(mm)

Width(m)

Length(m)

Remark

3

1

10




or customized as required

4

1

10

5

1

7.5
SHELF LIFE
Different types and sizes of materials shall be stored separately, keep in sequence and avoid mess; Store materials in dry and
ventilated condition, protect from sunshine, rain or other extreme environment; Storage temperature shall be less than 45ºC, the
max height of stack is 5 layers. Prevent squeezing against membranes during transit, provide cover on top if necessary.
INSTALLATION