EPDM Rubber Waterproofing Membrane
Rubber membrane is manufactured from synthetic EPDM rubber. The EPDM rubber membranes is a single-ply membrane that can be used for various applications such as waterproofing of basements, roofs/terraces, expansion joints, wet areas (toilet blocks), facades, etc. It is a single product that can be used for waterproofing most parts of a building. The EPDM rubber waterproofing membranes are techno-commercially much better than substitutes such as bitumen membranes, crystalline products, admixtures, various coatings, etc. The use of these products may be avoided in projects where EPDM rubber membranes are used. The EPDM waterproofing membranes are an excellent substitute to the torch-on membranes.

Advantage:
Resistant to UV, Ozone, and air pollutants.

Wide range of temperature resistance form -40°C to +160°C.

Nearly millions of square meters of EPDM membrane have been installed on rooftops globally and they are known to have a service life of beyond 30 years.

No torches or gas required during installation.

Flame free and heat free installations.

It is an environmentally and recyclable system.

Lightweight: around 1.25Kgs/SQM.

Single product for various areas such as basements, roofs, podiums/landscape areas, expansion joints, etc.

Acts as an anti-root barrier. So they are idea for green roofs and landscape projects.

Special grade of EPDM membrane are fire resistant.
| | |
| --- | --- |
| Thickness(mm): | 1.0, 1.2, 1.5, 1.8, 2.0 |
| Allowable deviation(%): | -10 to +15 |
| Width(mm): | 1000, 1200 |
EPDM waterproof roll specification

:

No.

Items

Technical Indicators

1

Tensile Strength (MPa)

≥

7.5

2

Breaking Elongation

≥

450%

≥

200%

3

Tear Strength kN/m

≥

25

4

Impermeability, 0.3Mpa, 30 minutes

No leaking

5

Low Temperature Flexibility

≤

-40

ºC

6

Thermal Stability (mm)

Extend

≤

2mm

Shrink

≤

4mm

7

Hot Air Aging (80

ºC

×168h)

Tensile Retention

≥

80%

Breaking Elongation Retention

≥

70%

8

Alkali Resistance, Saturated Ca(OH)2

Solution, 23

ºC

×168h

Tensile Retention

≥

80%

Breaking Elongation Retention

≥

80%

9

Ozone Aging(40

ºC

×168h)

Elongation 40%, 500pphm

No crack

10

Artificial Weathering Aging

Tensile Retention

≥

80%

Breaking Elongation Retention

≥

70%

11

Bonding Peel Strength (Sheet and Sheet)

N/mm (Standard Test Conditions)

≥

1.5

Soaking Retention Rate(23

ºC

×168h)

≥

70%

Adhesive property: The offset and stripping length from the base line is less than 5mm, there is no harmful deviation and abnormal point.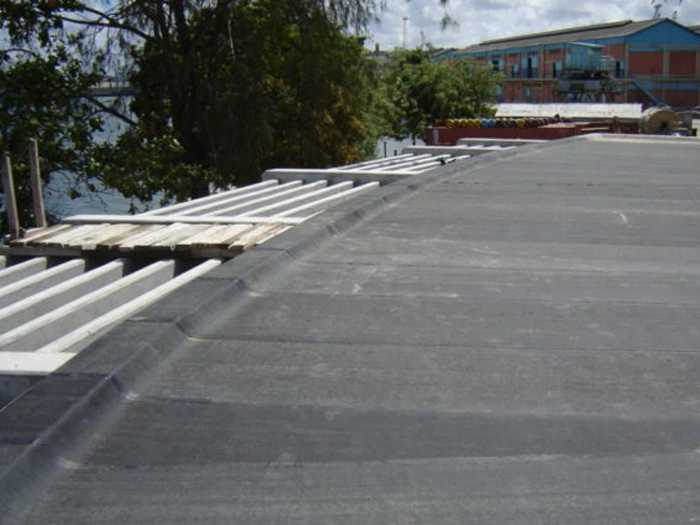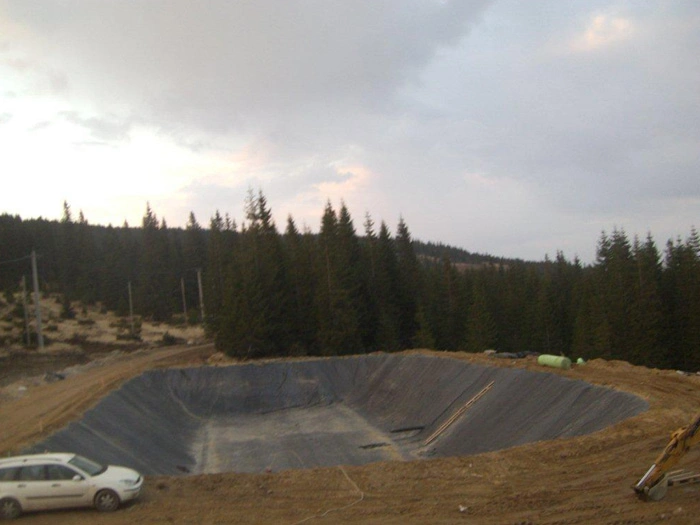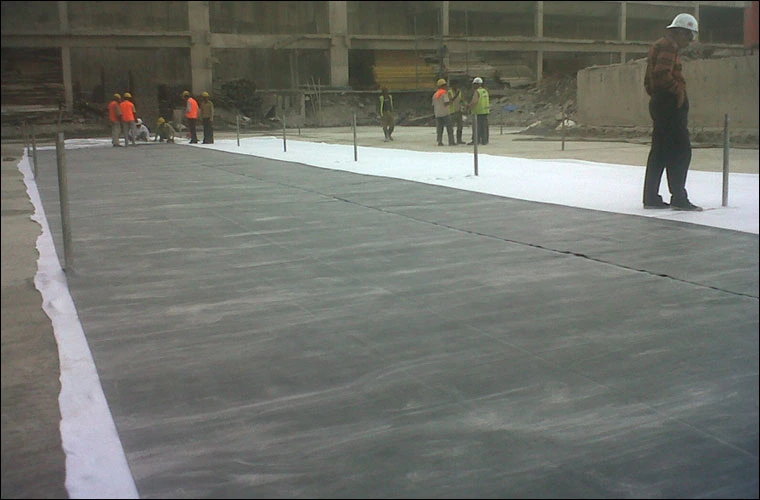 Application:
1) Roofs, basement, toilet, bridge, underground, tunnel and dam.
2) Industrial and civil building waterproof.
3) Geo-synthetic liner for swimming pool, channels, irrigation system
4) Especially for projects with high requirements in durability, anti-corrosion and deformation.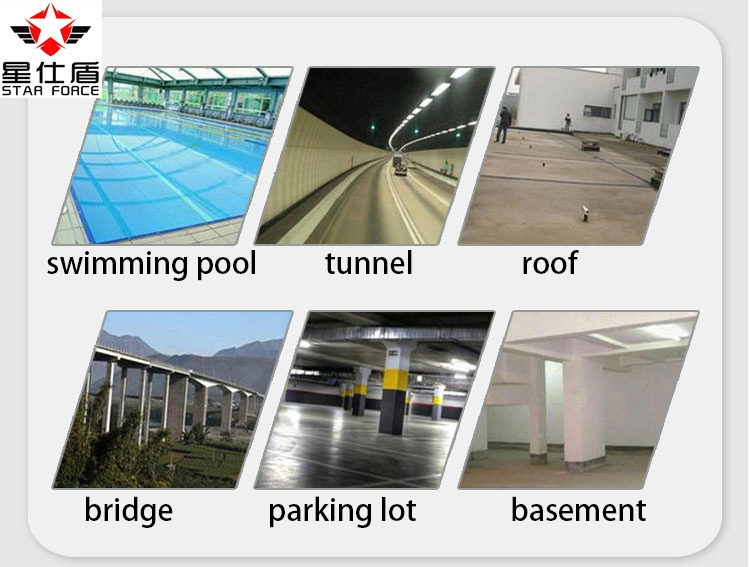 Construction Method:
1). Ensure all surface are clean,dry and dust-free. Remove any loose particles and any rust with a wire brush & soft broom.
2).Roll out the membrane.
3).Remove the backing paper and place the adhesive side to the previously prepared surface.
4).To ensure a tight contact-smooth the tape down with a dry cloth, remocing all the air bubbles;
5).Press the tape to the surface firmly once in position.
6).Smooth flat all edages with a wallpaper roller or trowel.
7).After use reseal pack and store upright in cool,dry condition.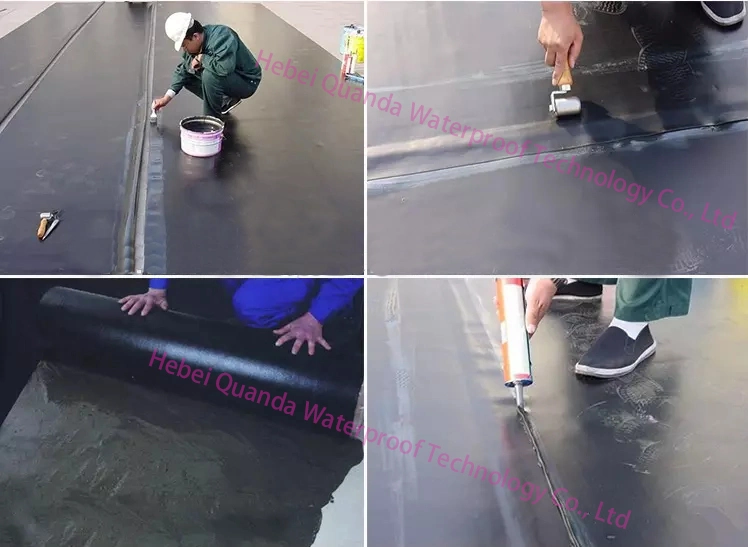 Storage and Transportation:
1) Waterproof materials should be stored under dry and ventilated conditions.
2) Different types of membranes must be piled separately.
3) Under usual condition, storage period is one year since production date.
4) Waterproof materials should be put vertically during transportation.
5) It should be kept away from sunshine and rainwater.
6) Transport and storage process should be away from the fire source, storage temperature does not exceed 35 ºC, the storage period is 1 year.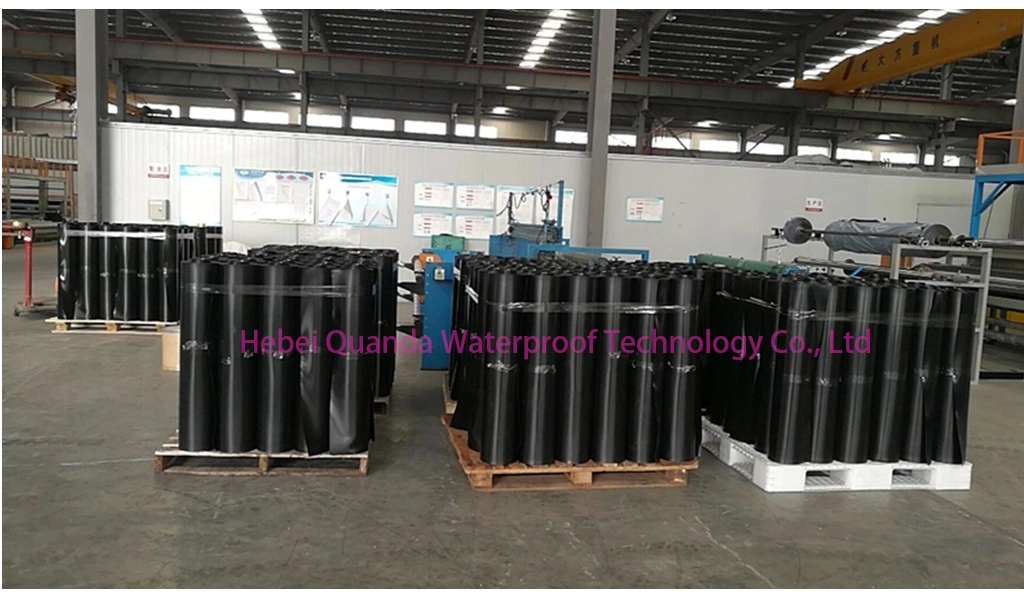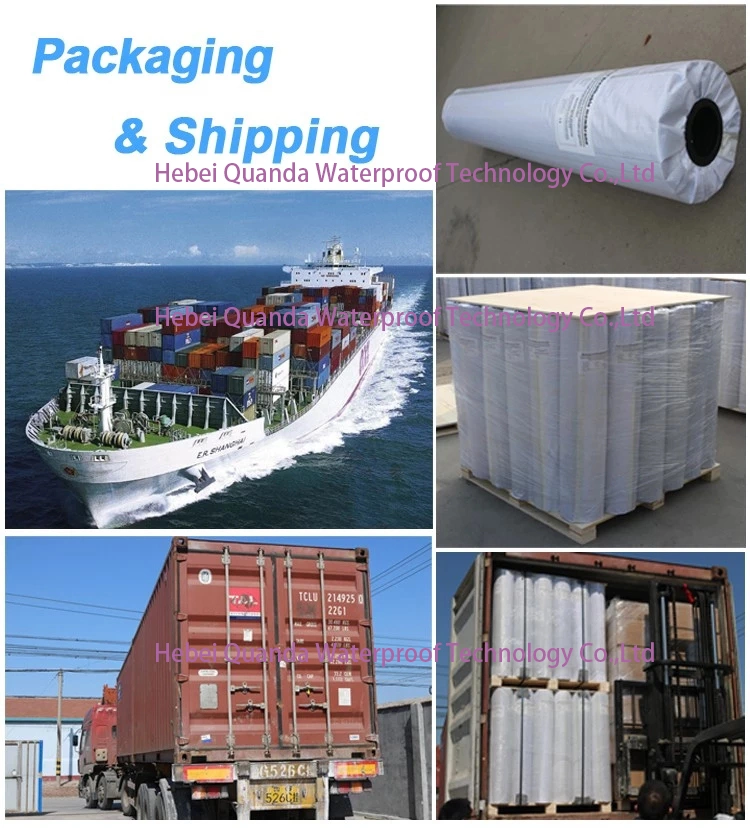 Certifications: