EPDM Rubber Waterproofing Membrane
Rubber membrane is manufactured from synthetic EPDM rubber. The EPDM rubber membranes is a single-ply membrane that can be used for various applications such as waterproofing of basements, roofs/terraces, expansion joints, wet areas (toilet blocks), facades, etc. It is a single product that can be used for waterproofing most parts of a building. The EPDM rubber waterproofing membranes are techno-commercially much better than substitutes such as bitumen membranes, crystalline products, admixtures, various coatings, etc. The use of these products may be avoided in projects where EPDM rubber membranes are used. The EPDM waterproofing membranes are an excellent substitute to the torch-on membranes.

Advantage:
Resistant to UV, Ozone, and air pollutants.
Wide range of temperature resistance form -40°C to +160°C.
Nearly millions of square meters of EPDM membrane have been installed on rooftops globally and they are known to have a service life of beyond 30 years.
No torches or gas required during installation.
Flame free and heat free installations.
It is an environmentally and recyclable system.
Lightweight: around 1.25Kgs/SQM.
Single product for various areas such as basements, roofs, podiums/landscape areas, expansion joints, etc.
Acts as an anti-root barrier. So they are idea for green roofs and landscape projects.
Special grade of EPDM membrane are fire resistant.
Architects, roof consultants and contractors have come to depend on EPDM's time tested, long-term performance.
Thickness(mm):
0.5, 1.0, 1.2, 1.5, 1.5, 2.0
Allowable deviation(%):
-10 to +15
width(mm):
1000, 1200
Square meter (m2) / roller:
20, 24
The specifications can be customized by the buyers' requirments.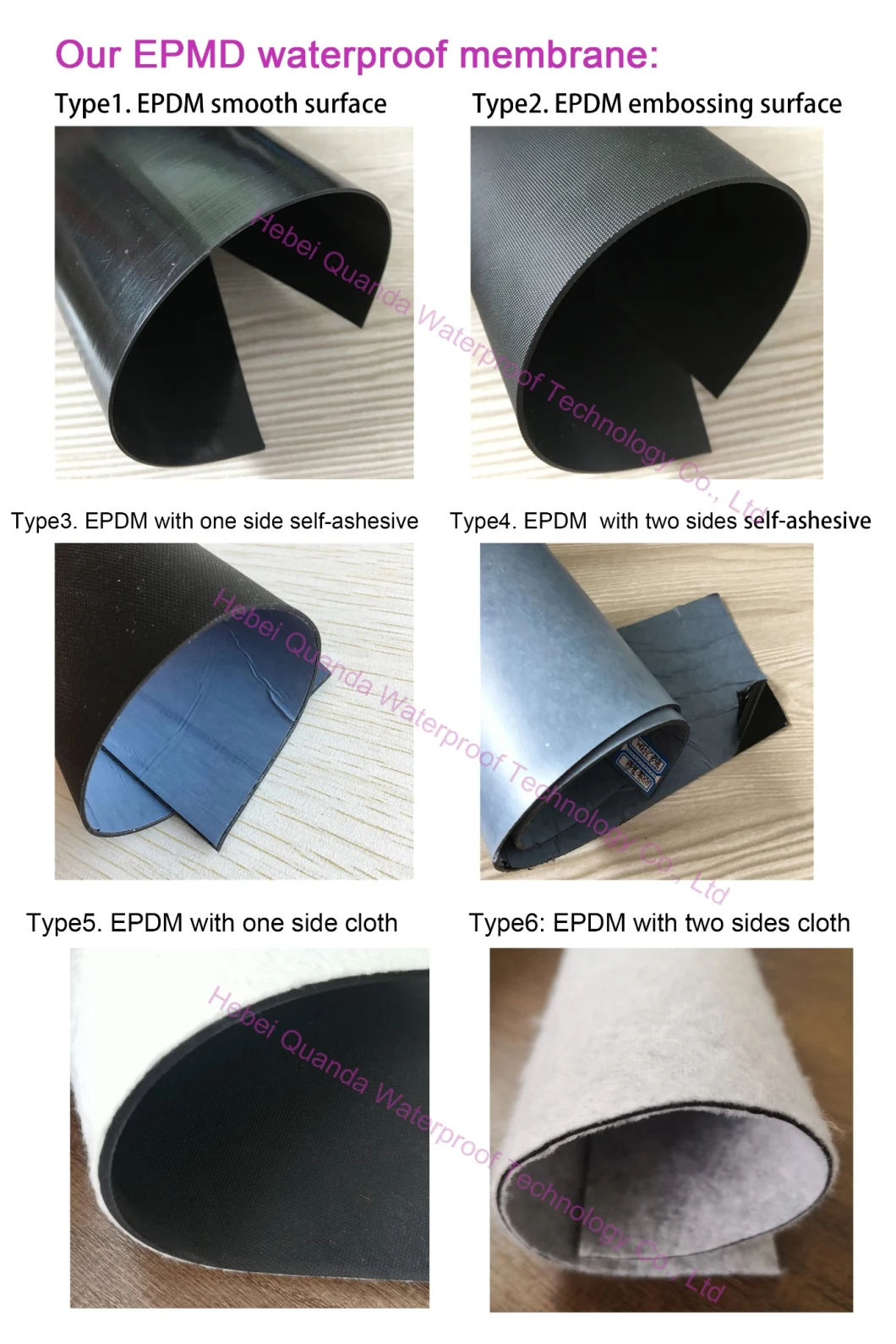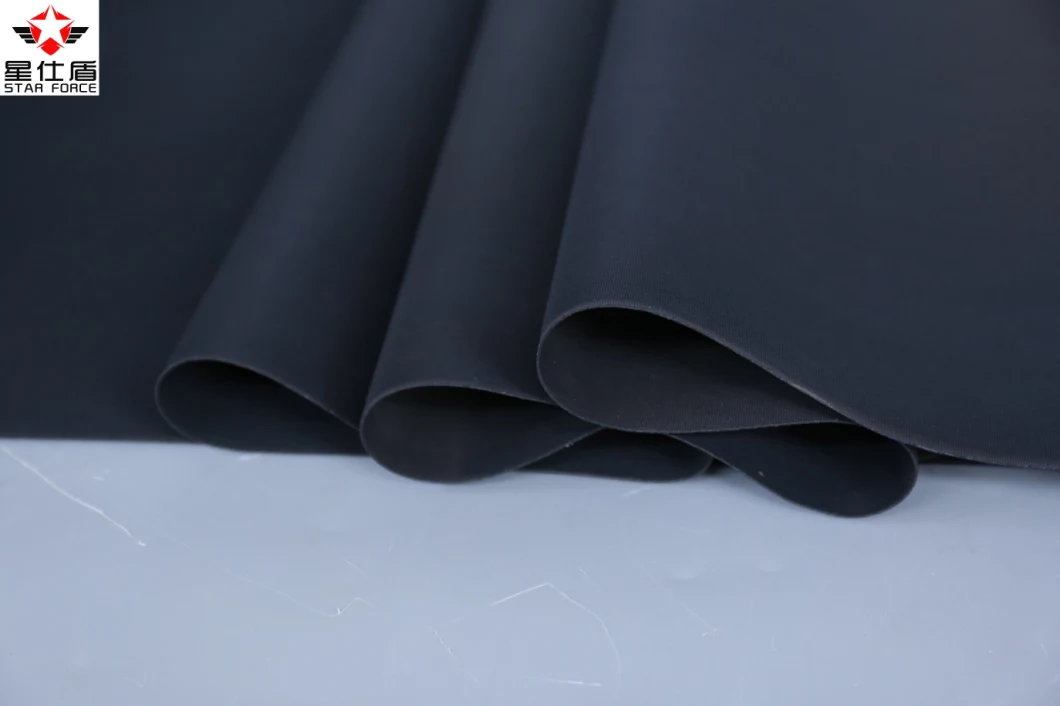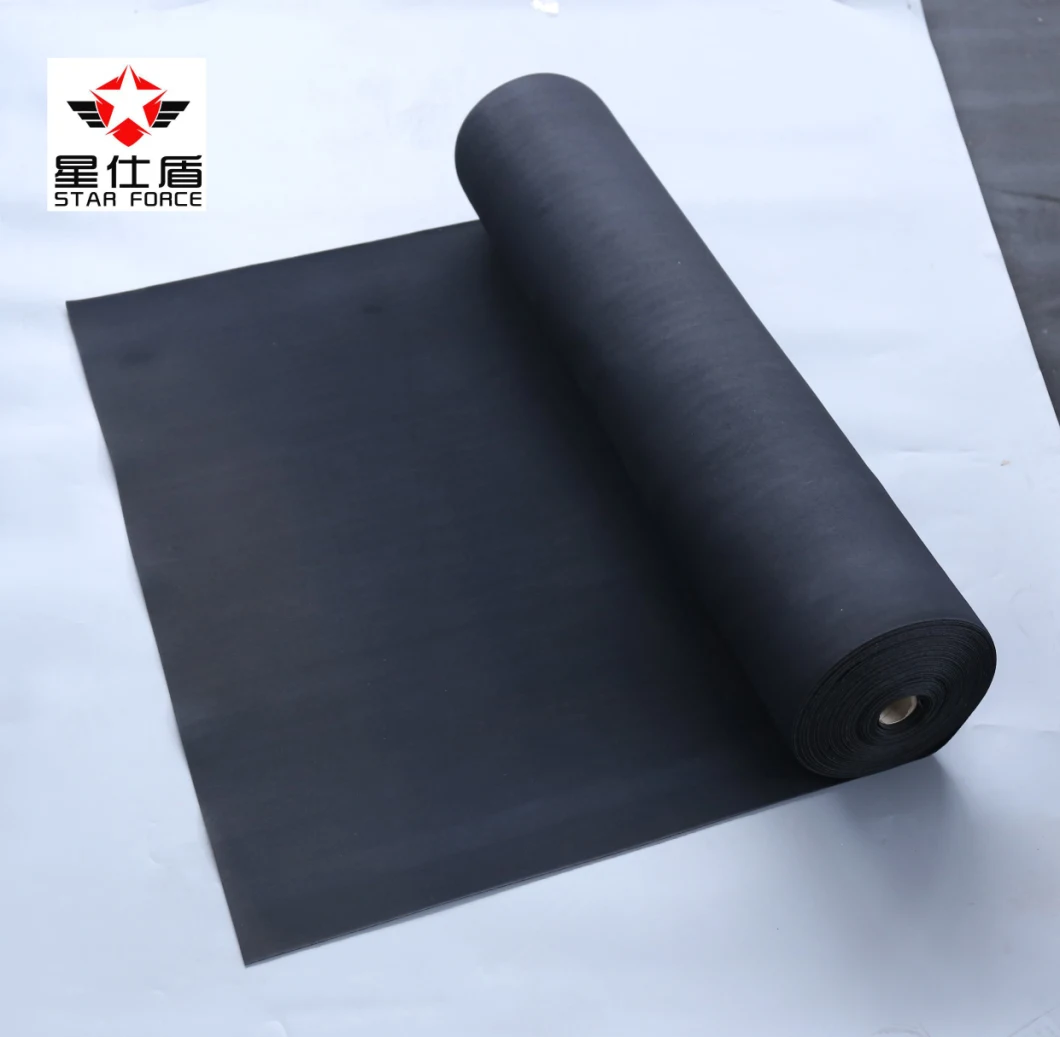 Specification:
No.
Items
JL1
JL2
1
Tensile Strength (MPa)
23ºC
≥7.5
≥4.0
60ºC
≥2.3
≥0.8
2
Breaking Elongation
23ºC
≥450%
≥400%
-20ºC
≥200%
≥200%
3
Tear Strength kN/m
≥25
≥18
4
Impermeability, 0.3Mpa, 30 minutes
No leaking
No leaking
5
Low Temperature Flexibility
-40ºC
-30ºC
6
Thermal Stability (mm)
Extend
≤2
≤2
Shrink
≤4
≤4
7
Hot Air Aging (80ºC×168h)
Tensile Retention
≥80%
≥90%
Breaking Elongation Retention
≥70%
≥70%
8
Alkali Resistance, Saturated Ca(OH)2 Solution, 23ºC×168h
Tensile Retention
≥80%
≥80%
Breaking Elongation Retention
≥80%
≥90%
9
Ozone Aging(40ºC×168h)
Elongation 40%, 500pphm
No crack
No crack
10
Artificial Weathering Aging
Tensile Retention
≥80%
≥80%
Breaking Elongation Retention
≥70%
≥70%
11
Bonding Peel Strength (Sheet and Sheet)
N/mm (Standard Test Conditions)
≥1.5
≥1.5
Soaking Retention Rate(23ºC×168h)
≥70%
≥70%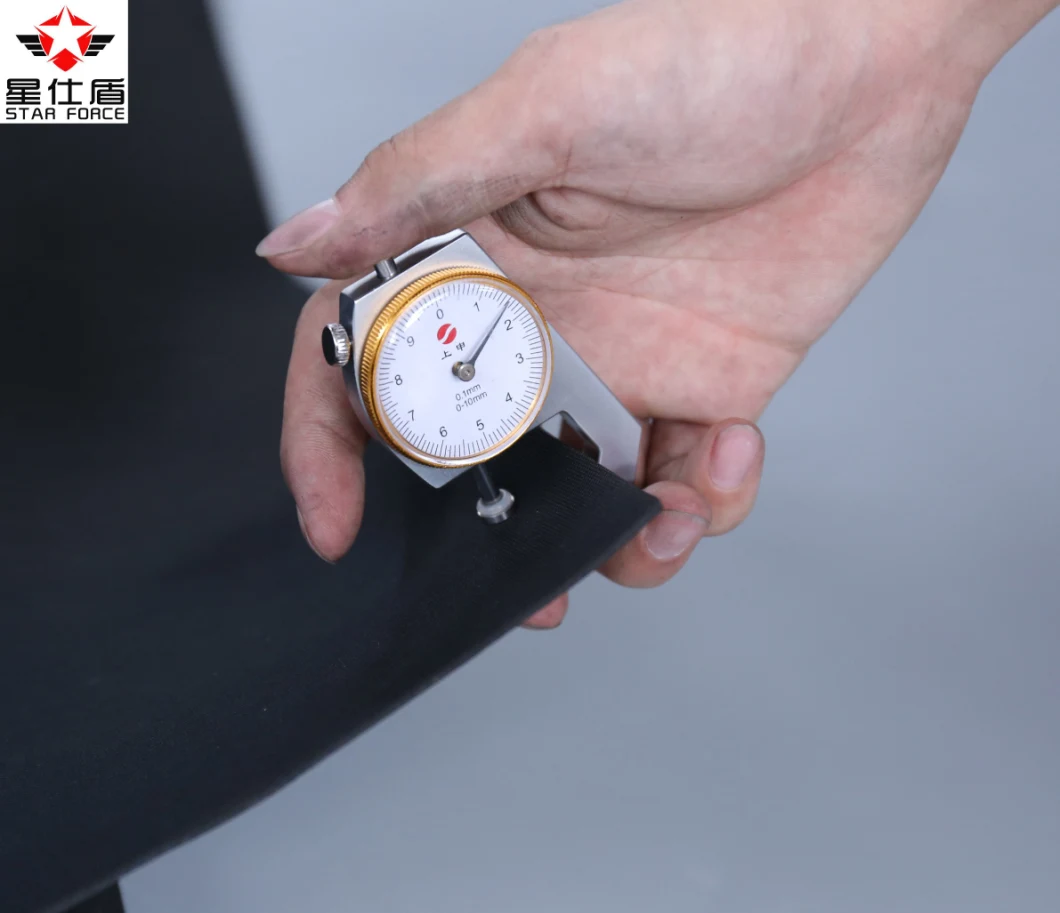 Application
1) Roofs, basement, toilet, bridge, underground, tunnel and dam.
2) Industrial and civil building waterproof.
3) Geo-synthetic liner for swimming pool, channels, irrigation system.
4) Especially for projects with high requirements in durability, anti-corrosion and deformation.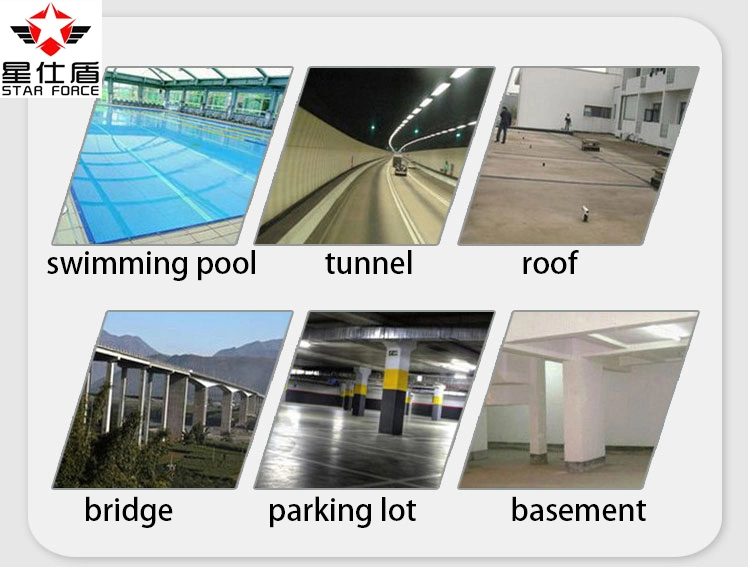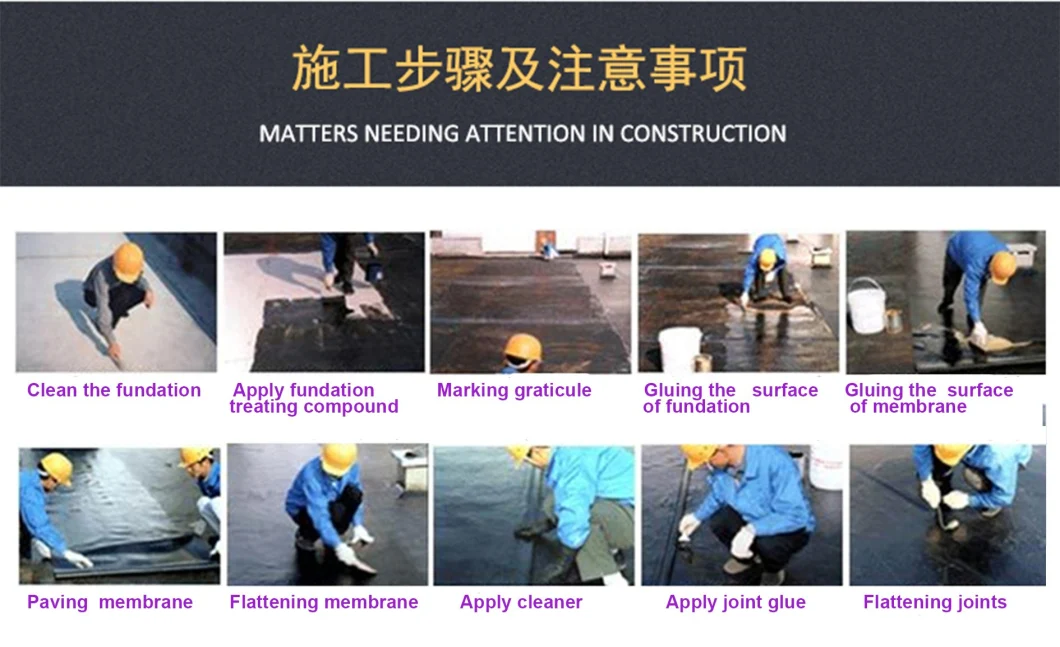 Packaging, storage and transportation:
1. Waterproof materials should be stored under dry and ventilated conditions.
2. Different types of membranes must be piled separately.
3. Under usual condition, storage period is one year since production date.
4. Waterproof materials should be put vertically during transportation.
5. It should be kept away from sunshine and rainwater.
6.Transport and storage process should be away from the fire source, storage temperature does not exceed 35 ºC, the storage period is 1 year.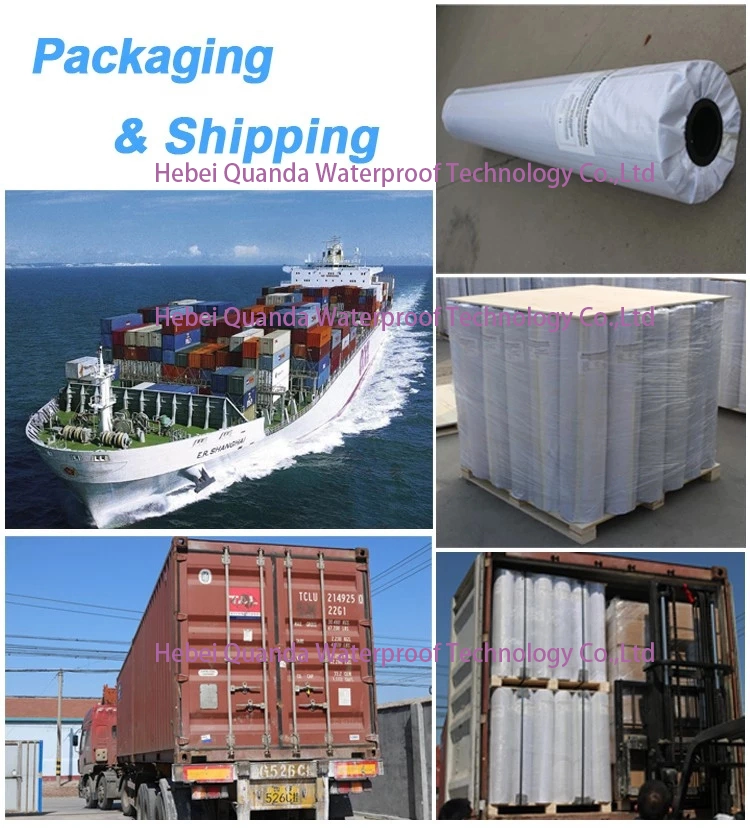 Certificates: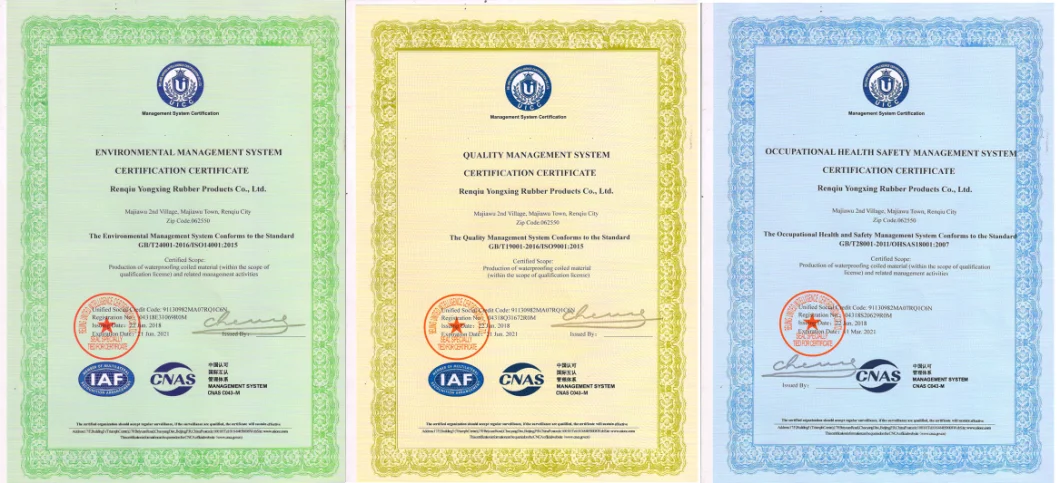 FAQ:
Q1:How to get the sample?
A :We can provide you free samples for quality inspection.
Q2:What's are the MOQ?
A :The MOQ is 500 square meters usually.Also we can according to your condition to set the MOQ.

Q3:How about the delivery time?
A :Delivery time about 7days after your deposit or L/C at sight.
Q4:Can we visit your factory to inspect the goods for the order?
A :Welcome to visit our factory to inspect the quality.We sincerely hope to establish a honest business relationship.