What's PV tiles?
Taking argil as the main material, adding types of special materials to make up an unique recipe, through environmentally-friendly processing to make up a high strength, effective hear-isolating and water-profing ceramic tile platform, combined with crystalline solar module to form of PV tiles.
Fetures:
1) With the features of traditional tiles that can prevent wind and rain.
2) With the function of solar module to generate power.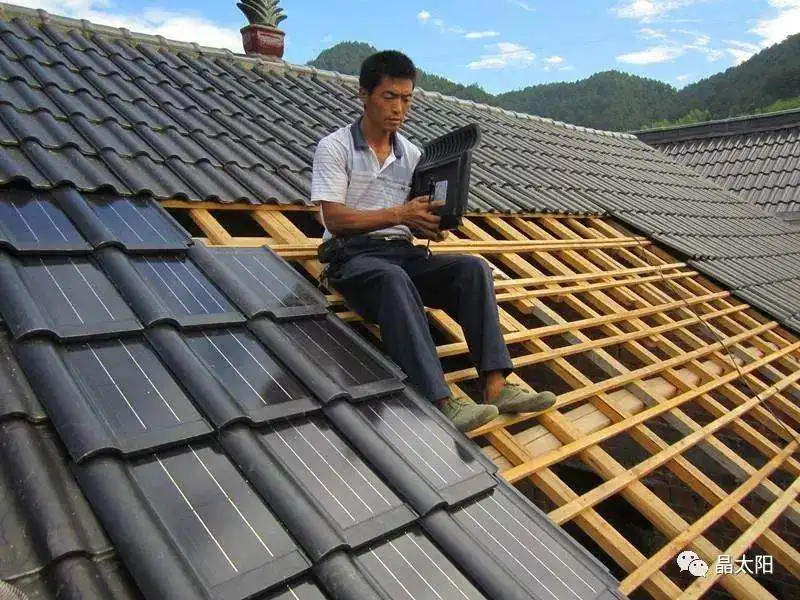 10W WAVED SOLAR ROOF TILES

WATER RESISTANCE, FIRE PROOF
WATER RESISTANCE, FIRE PROOF
Features:
1. fireproof
2. waterproof
3. high compression strength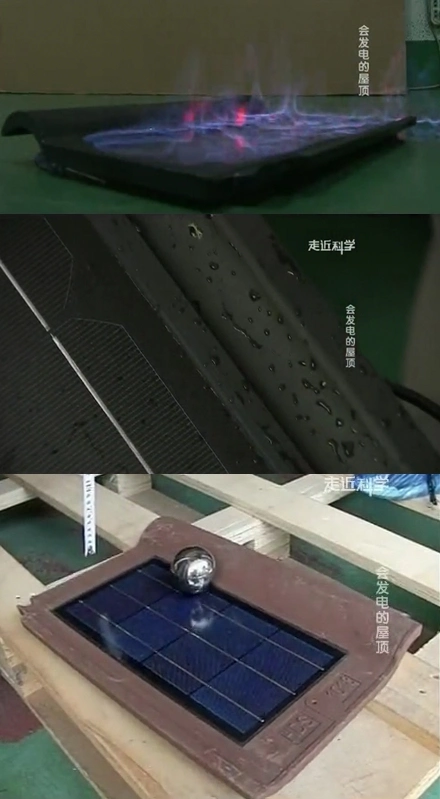 Cases


Our Company