white uhmwpe sheet for Coal bed liner plastic polyethylene liner
INTRODUCTION
UHMW-PE SHEET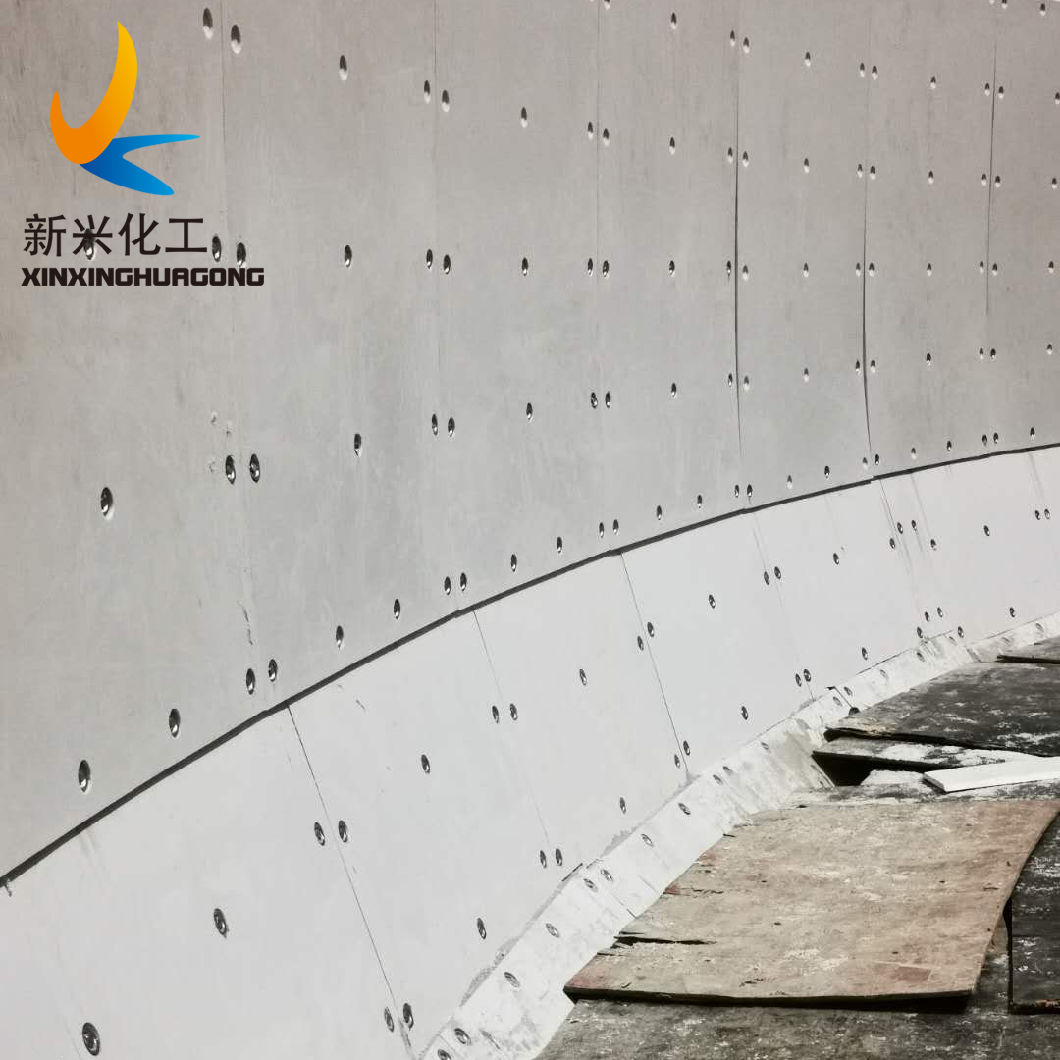 XINXING carries standard sizes of UHMW sheet, pre-cut and custom orders can be cut to your desired size. UHMW Sheet and can be ordered in Natural, Black, Blue, and Green colors and can be color can be customized according to customer needs.
UHMW Sheet is comprised of an engineering material called, Ultra High Molecular Weight Polyethylene. This heavier polyethylene is a semi-crystalline thermoplastic material, with a with a continuous use temperature range of up to 185° F (85° C).This unique thermoplastic features a great wear and corrosion resistance and good electrical insulating properties. In fact, compared to materials such as metals, nylons, and flour polymers, UHMW Sheet features a wear resistance that is far superior to these others.It is considered a general purpose material and can be used in applications in the food handling industry, as well as a variety of other uses. Utilizing UHMW Sheet can help you save on maintenance, energy consumption, efficiency, and equipment life. Wear plates, conveyor augers, bearings, bushings, gears, and other industrial manufacturing mechanisms often incorporate UHMW Sheet in some way. Custom cut to your exact specifications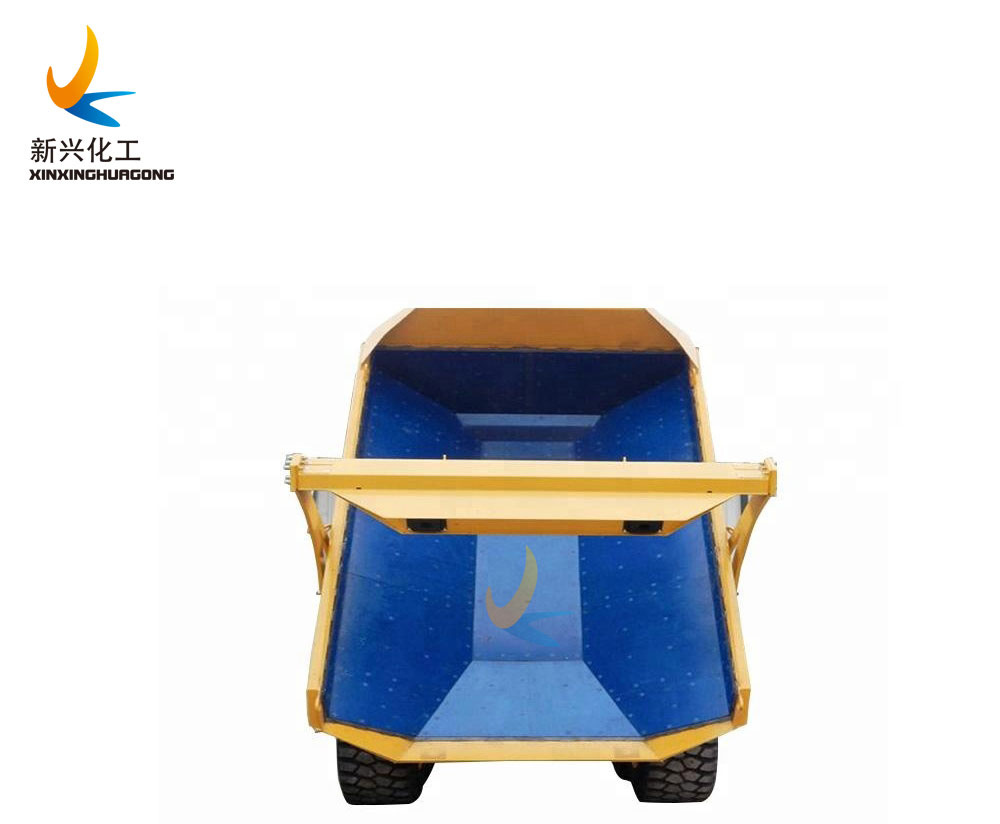 UHMW sheets resemble other polyethylene in superficial characteristics such as texture, color, stiffness, weight and general appearance, but UHMW is superior in physical and mechanical strength
Standard Virgin UHMW sheet, reprocessed UHMW, other grades.
Ultra High Molecular Weight Polyethylene is an extremely high abrasion resistant material.
At XINXING You're the Center of All We Do! XINXING is the premier distributor of plastic UHMW sheet, rod, tube, and associated products, with over 20 years of industry-leading service.
We have plastic distribution's most knowledgeable and highly trained sales and customer service team.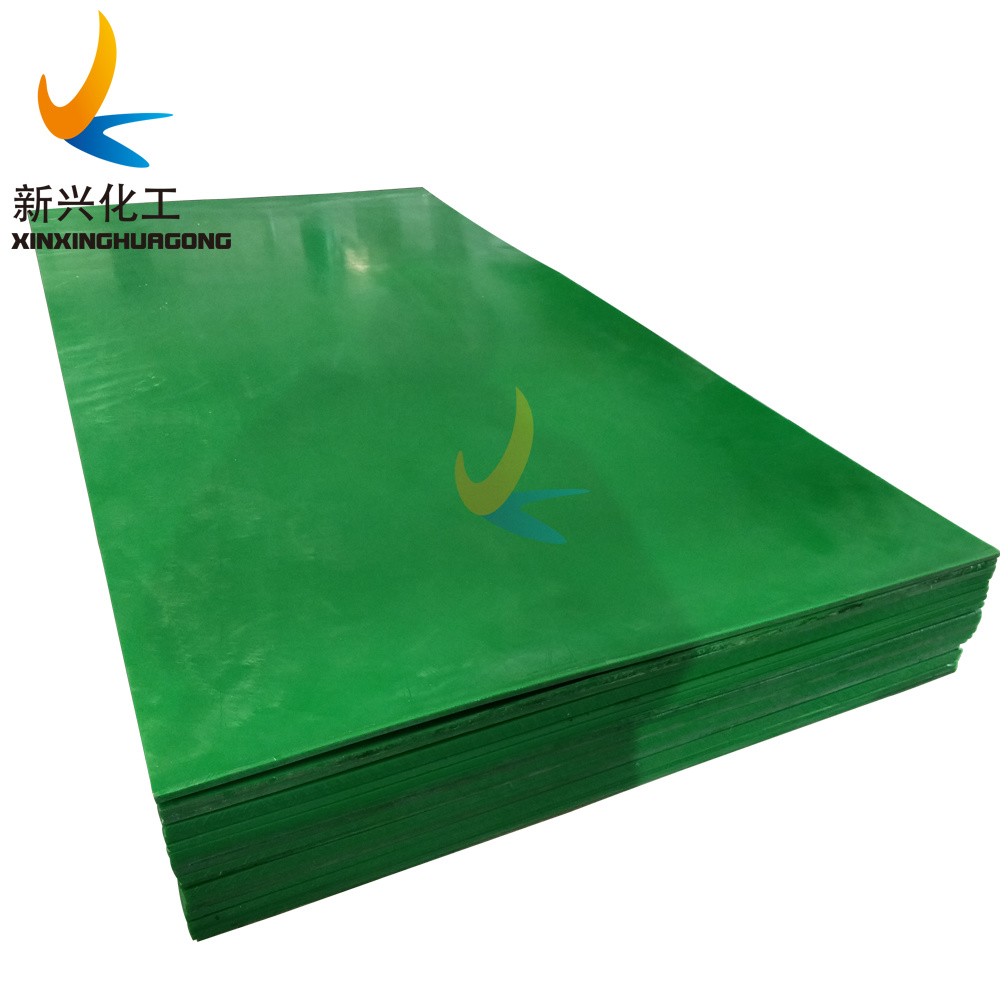 Keywords
standard virgin UHMW sheet, PE sheet, polyethylene sheet, plastic sheet, UHMWPE plate, UHMWPE board, PE1000 sheet, non-sticky UHMWPE sheet, anti static ultra high molecular weight polyethylene sheet, UHMW liners, , UHMW block, UHMW virgin sheet, opaque white UHMW sheet, polar white pe100 sheet, non-sticky plastic sheet, highest abrasion UHMW board.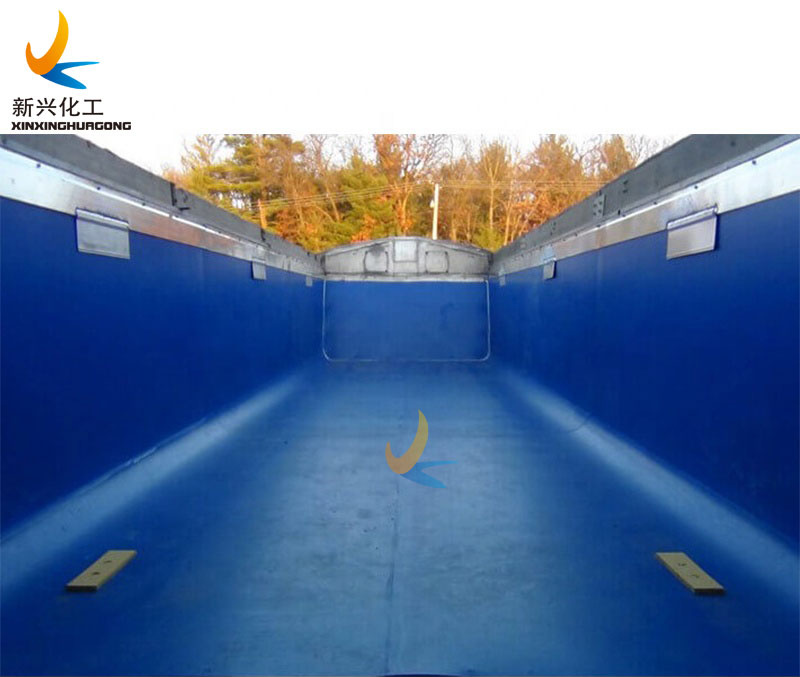 QUICK DETAILS
Place of Origin:
Shandong, China (Mainland)
Brand Name:
Xinxing
Model Number:
UHMW 01
Material:
PE
Thickness:
6-200mm
elongation at break:
>280
Size:
Can be customized according to customer needs
Color:
Any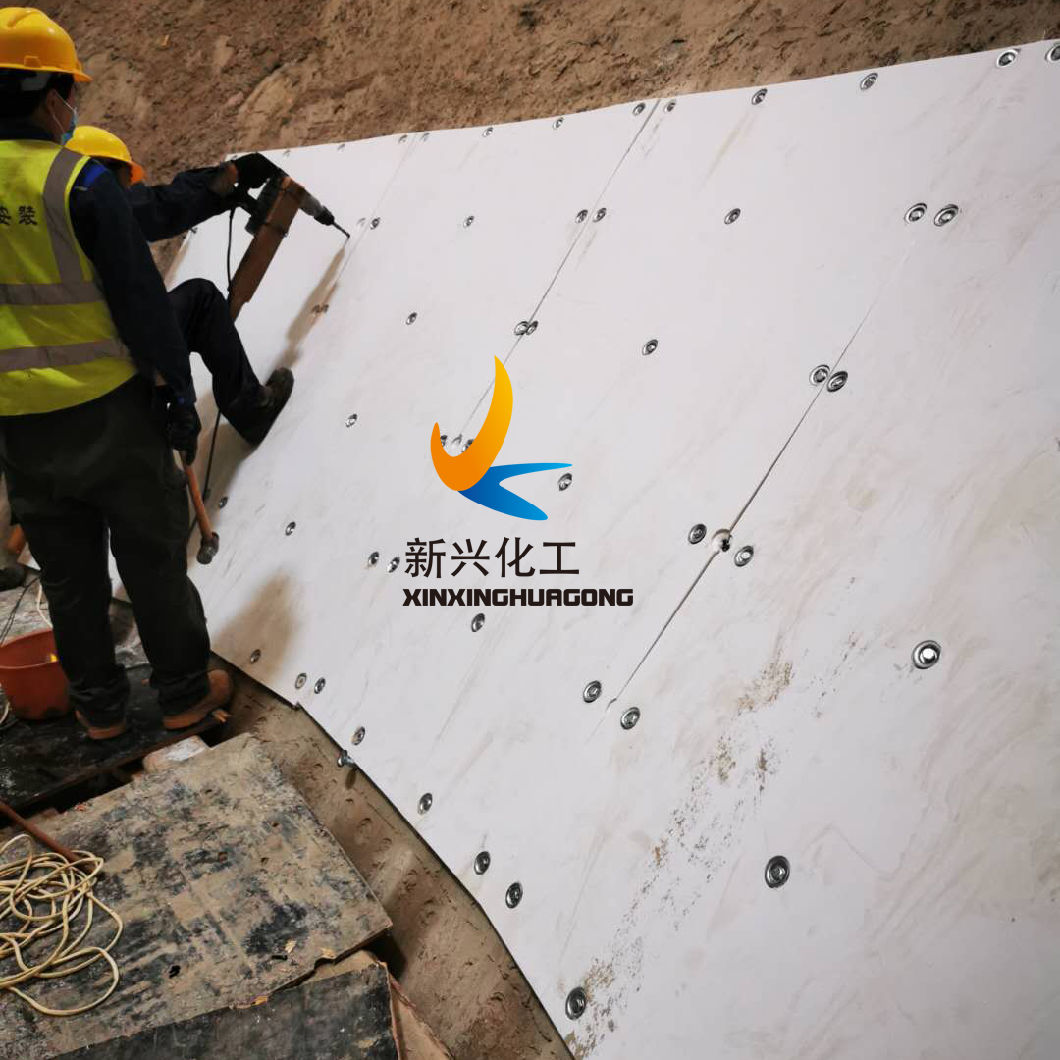 FEATURES OF UHMWPE SHEET:
Abrasive resistance which always have in thermoelectricity polymer.
Best shock resistance even in low temperature.
Low frictional factor, and well sliding bearing material.
Lubricity (no caking, in adhesion).
Best chemical corrosion resistance and stress craze resistance.
Excellent machinery process ability.
Lowest water absorption (<0.01%).
Paragon electric insulation and antistatic behavior.
Nice high energy radioactive resistance.
Density is lower than other thermoplastics (< 1g/m3).
Long using temperature range: -269°C--85°C.
Odorless, tasteless and nontoxic
Highly resistant to corrosive chemicals (except oxidizing acids)
Self-lubricating
Highly resistant to wear and abrasion
Easy to fabricate and machine with common shop and woodworking tools
Reduced maintenance costs and energy consumption
Extends equipment life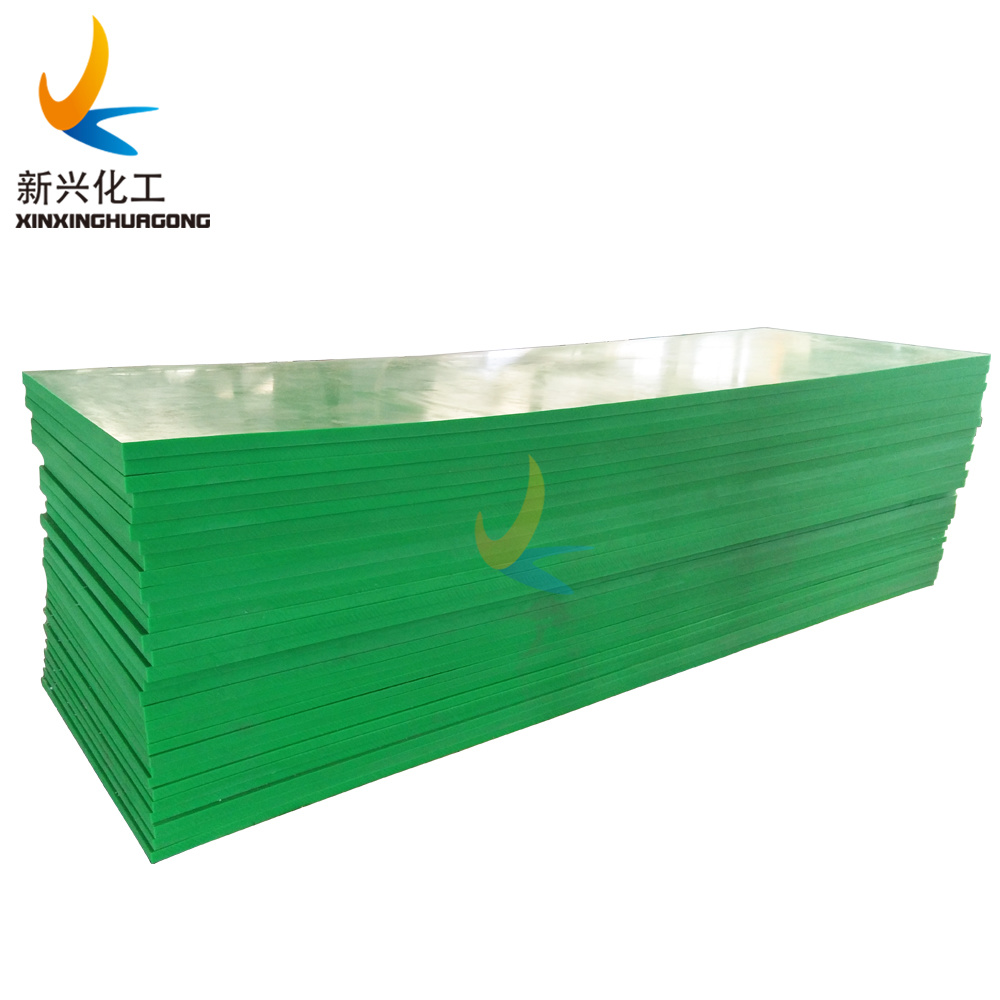 | | | |
| --- | --- | --- |
| Property: | Range | Unit |
| Molecular weight | 3,000,000~9,000,000 | |
| Density | 0.92-0.98 | g/cm3 |
| Compression Strength | ≥30 | M pa |
| Tensile Strength | ≥20 | M pa |
| Elongation at break | ≥280 | % |
| Dynamic Friction coefficient | ≤0.20 | |
| Notched impact strength(Charpy) | ≥100 | kJ/m2 |
| Abrasion wear index | ≤30 | mg |
| Vic at soften point | ≥80 | .C |
| Hardness Shore-D | 60-65 | D |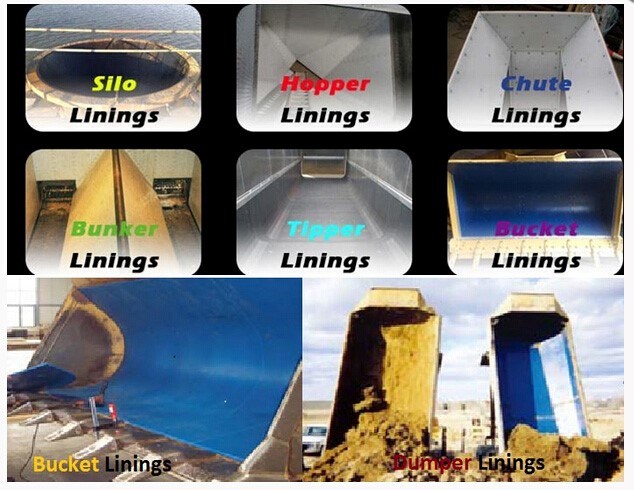 APPLICATIONS OF UHMW SHEET
Industrial
Marine
Conveyor guard rails
Belt scrapers
Chain guides
Suspension wear plates
Rider plates
Idler rollers
Guide shoes
Wear strips
Shoes
Conveyor augers
Conveyor wear strips
Packaging machining components
Chute, hopper and bin liners
Mechanical
Sprockets (including idler sprockets)
Nuclear Power Plant
belt scrapers,
chain guides,
bearings,
sprockets,
rollers and wear plates
Hospital CT Room
Military Drill
Scientific Research
Chemical Parts
Construction Project
lining chutes and hoppers to protect metal surfaces and to keep solid materials like sand, wood chips, or coal moving smoothly.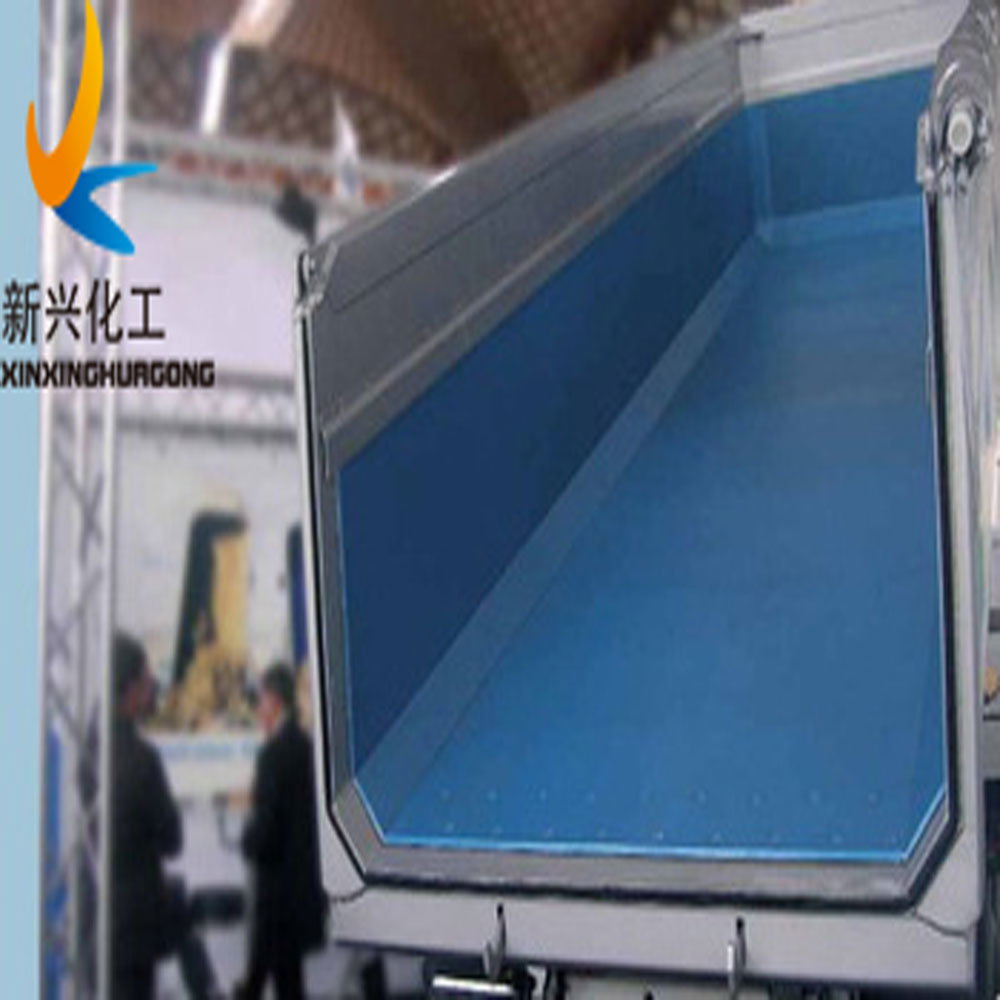 Our Company:
Shandong Ningjin Xinxing Chemical Co.,Ltd. is the leading professional Engineering Plastic products manufacture in China which specialized in producing UHMWPE and HDPE products according to the requirement from customers. XINXING has been specializing in this area since 1995, and the products are selling in more than 30 countries and area, such as North America, Europe and Southeast Asia and so on.
In the recent years, XINXING become the one of the largest UHMWPE Products manufacture in the world.
Other related products: